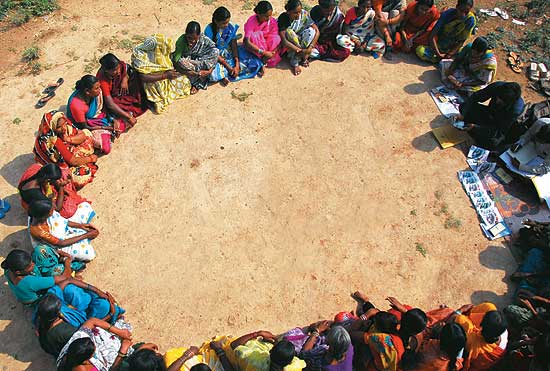 With the Euro Zone facing ever increasing pressure and manufacturing rates down in China, the importance of the next 6 weeks is heightened not only in the eyes of Europe but of the rest of the connected global economy. While much of the debate involves national debt, austerity measures and credit ratings of many countries, this is not to say that leaders of organizations in other industries should pay no attention.
The NASDAQ is already reporting a softening of Indian stocks, yet the effects will initially be centralized on IT and oil-related industries.
As we've seen in the past, such massive global financial challenges leave few untouched. The rise in fuel costs will undoubtedly trickle down to put pressure on the poor who toe the poverty line depending on the price of fuel. How will this affect repayment rates of microfinance institutions?
In combination with the higher costs for borrowers, lenders like SKS face an interesting next 6 weeks as well. After the passage of the (Micro Financial Sector Development and Regulation) Bill by the Union Cabinet, shares of SKS shot upas high as 19%, yet the market lost ground in the following few weeks, and SKS is now priced at nearly half of that.
While they remain the only public microfinance institution in India, their market successes and failures have been linked with the pulse of the industry in India. This Bill stands to help strengthen and centralize a loose industry, which might be of importance in the near future, which appears rocky and uncertain at best. While those (employed) in the MFI world have touted this Bill as a major pathway to continued success, others decry it for the effect it will have on Self Help Groups.
Poorly performing MFIs, slighted SHGs, and a dark and gloomy forecast for the global economy all combine to pose a less than optimistic outlook for the near future. What is clear, however, is the need for increased (and continued) collaboration between all levels of microfinance. Banding together in difficult economic conditions is critical to the success of the industry.
- Chris